Programs
I'm Going to College (IGTC) is a fun and exciting early outreach program for fourth grade students.  The idea is to plant the seeds of a college-going mind-set early in the academic career of our Native American youth.  IGTC gives young students an opportunity to see, hear, touch and feel a university campus and know that there is a place for them here.  Students begin the program with a six-week curriculum in the classroom designed to introduce students to the language of college and to understand the basics of higher education - including why college is important for our communities.  Then, students "apply" to the university and after receiving their "acceptance letters" and "scholarships" they are invited to campus to experience the first day of college.  Their visit includes a trip to the Financial Aid Office, the Office of Admissions, the Bookstore and two classes.  Before leaving for the day, students pose for a "graduation" picture - a glimpse into the future.  Currently, the Intertribal Resource Center is partnering with Chámmakilawish, The Pechanga School but we are looking to expand in the near future!
Every November, the ITRC leads a campus committee in recognizing the achievements and contributions of Native American people and tribes.  Native American Heritage month offers a variety of speakers, performances, workshops, film screenings and more in order to promote awareness of issues in Indian Country.  The committee is comprised of students, faculty and staff, all committed to increasing the Native American presence on campus, supporting Native American students and honoring our local tribal communities.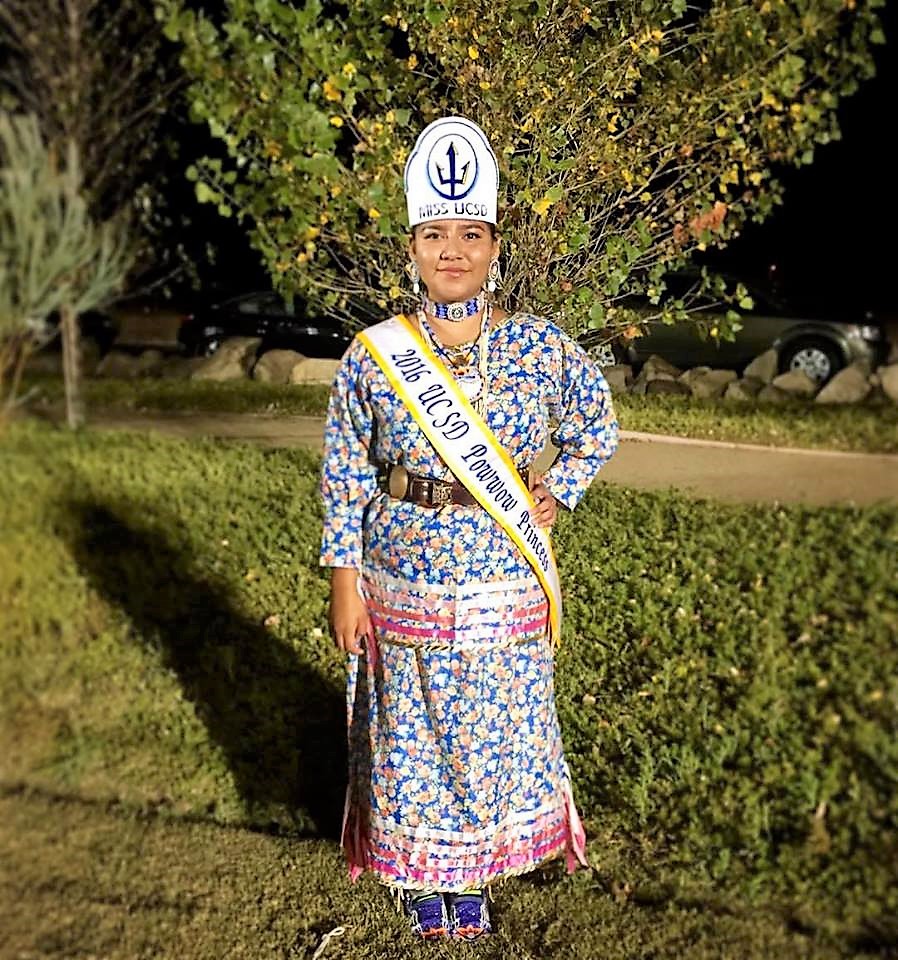 In 2014, Gov. Jerry Brown signed legislation establishing California Native American Day as a new state holiday, celebrated on the 4th Friday of every September.  Even before the signing of AB1973 many California Indians were already celebrating California Indian Day as a way to honor the culture, heritage and traditions of California Indians.  The ITRC acknowledges this celebration as an educational opportunity for the campus community and is proud to honor California Natives.
Here in the Intertribal Resource Center, we understand the power of community.  That's why we offer students a time and place to connect, write and work together, in community.  The American Indian Writing Circle is hosted 2-4 times each month during the academic year.  Each session is a 4-hour dedicated time to focus on our academic pursuits - whether it's data analysis for your dissertation, finishing up a midterm project or tackling a term paper. Students can come to the center, enjoy refreshments and good company while providing support for one another.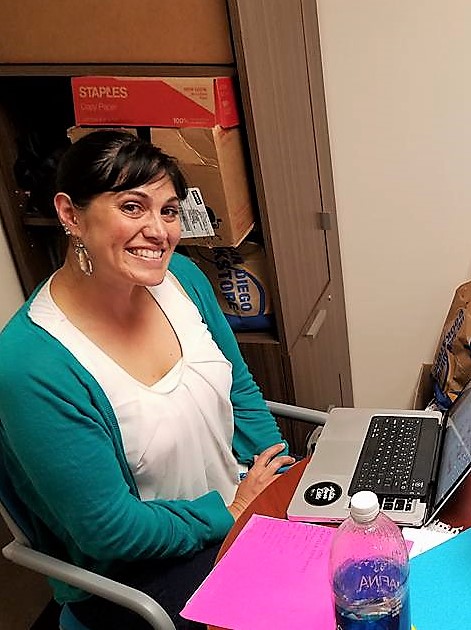 Each year, the Intertribal Resource Center hosts a graduation ceremony honoring Native American undergraduate and graduate students and all members of the Native American Student Alliance and the American Indian Graduate Student Association.  Our graduation aims to include more culturally appropriate aspects that acknowledge the accomplishments of our Native students.  All graduates are honored with an original stole, Native American students who have participated and contributed to the NASA and/or the ITRC are additionally honored with a traditionally beaded medallion.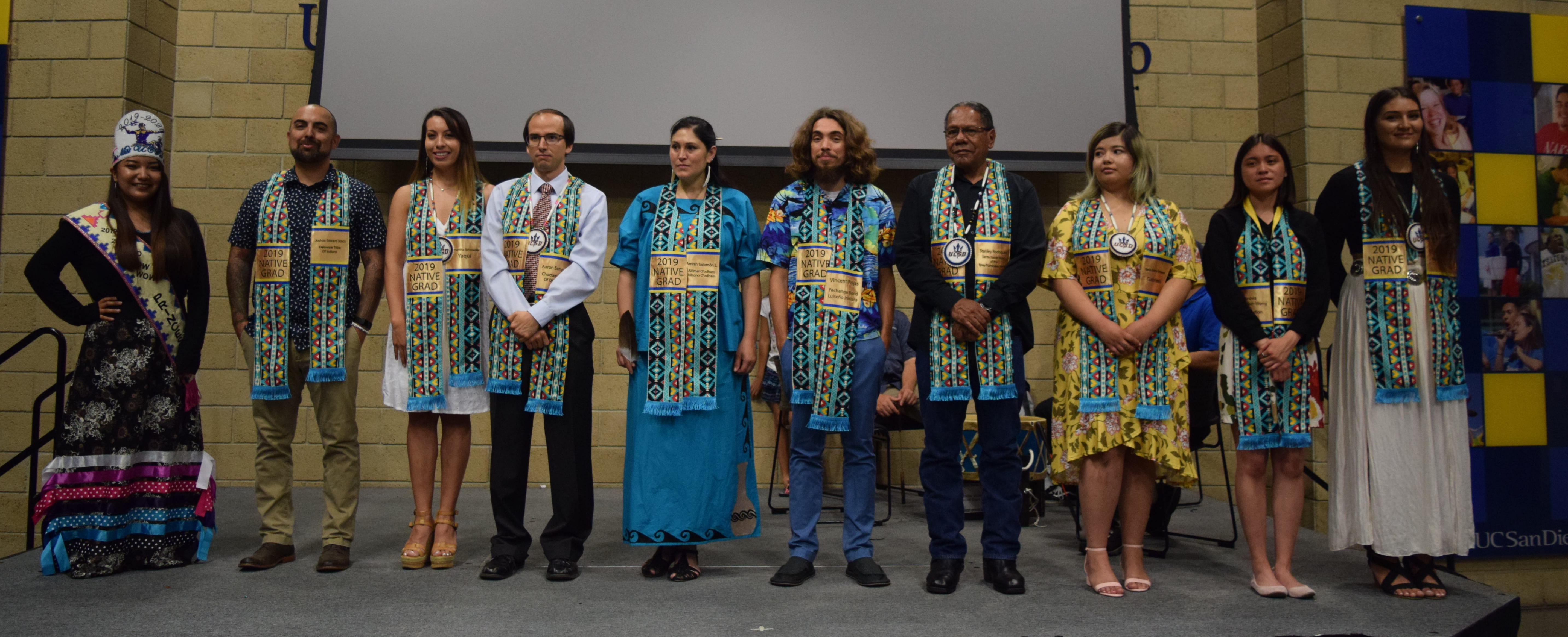 The Intertribal Resource Center at UC San Diego was proud to host the 12th annual Dream the Impossible Native Youth Conference on our campus in 2018. This event brought over 400 Native American youth, educators and families to the UC San Diego campus. This annual conference incorporates traditional teachings; language, traditional games, tribal government while also giving participants an opportunity to learn about college and career planning. The conference also includes fun activities to keep the youth active and engaged.  The Intertribal Resource Center regularly participates in the planning and production of this conference.